Monitoring Reports
To send a Monitoring Report to one or more email addresses, from the Hamburger Menu select Monitoring Reports to bring up the Report Generator.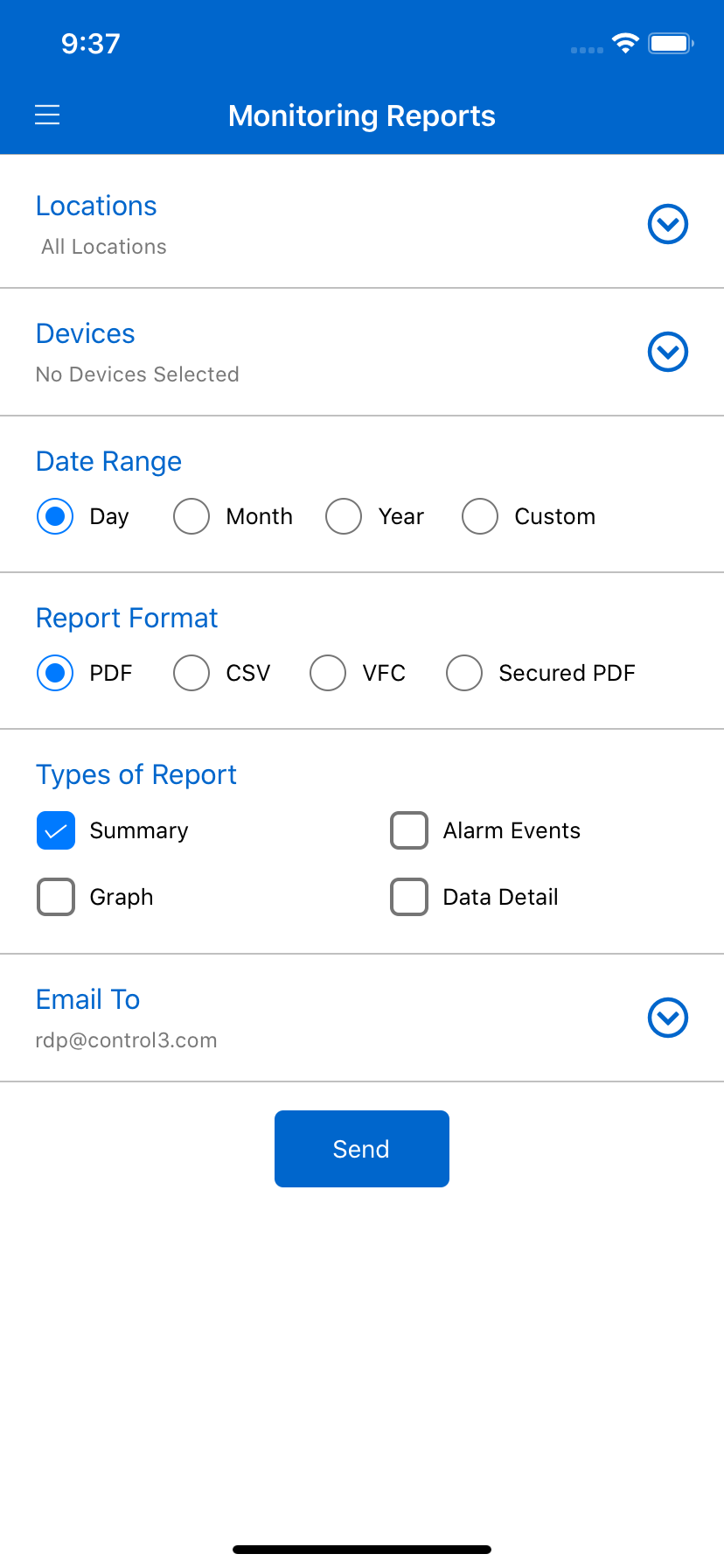 From here you can enter:
Date Range - Select the time frame for the report to generate. If you select Custom, you can enter a Start Date and End Date to define the range:

Report Format - Select the type of report to generate. If you select Secured PDF a Password and Confirm Password field will be displayed. The password that you enter in this field will be required to open the resulting PDF file:

Types of Report - Place a check by the types of information that you want to include in the report.
Selecting a Location
Open the Locations Turndown and select the locations that you want to generate the report for.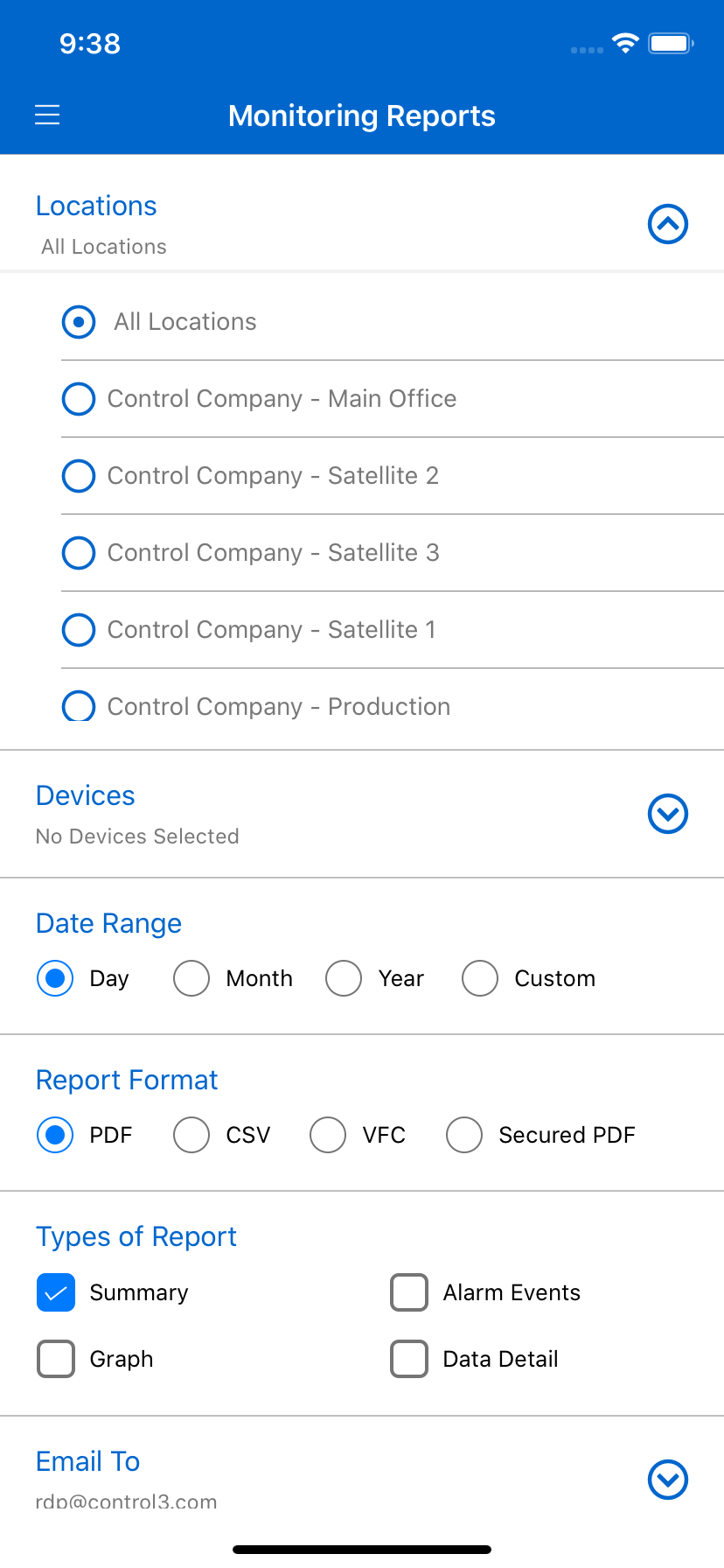 Selecting Devices
Open the Devices Turndown and select the devices that you want to generate the report for.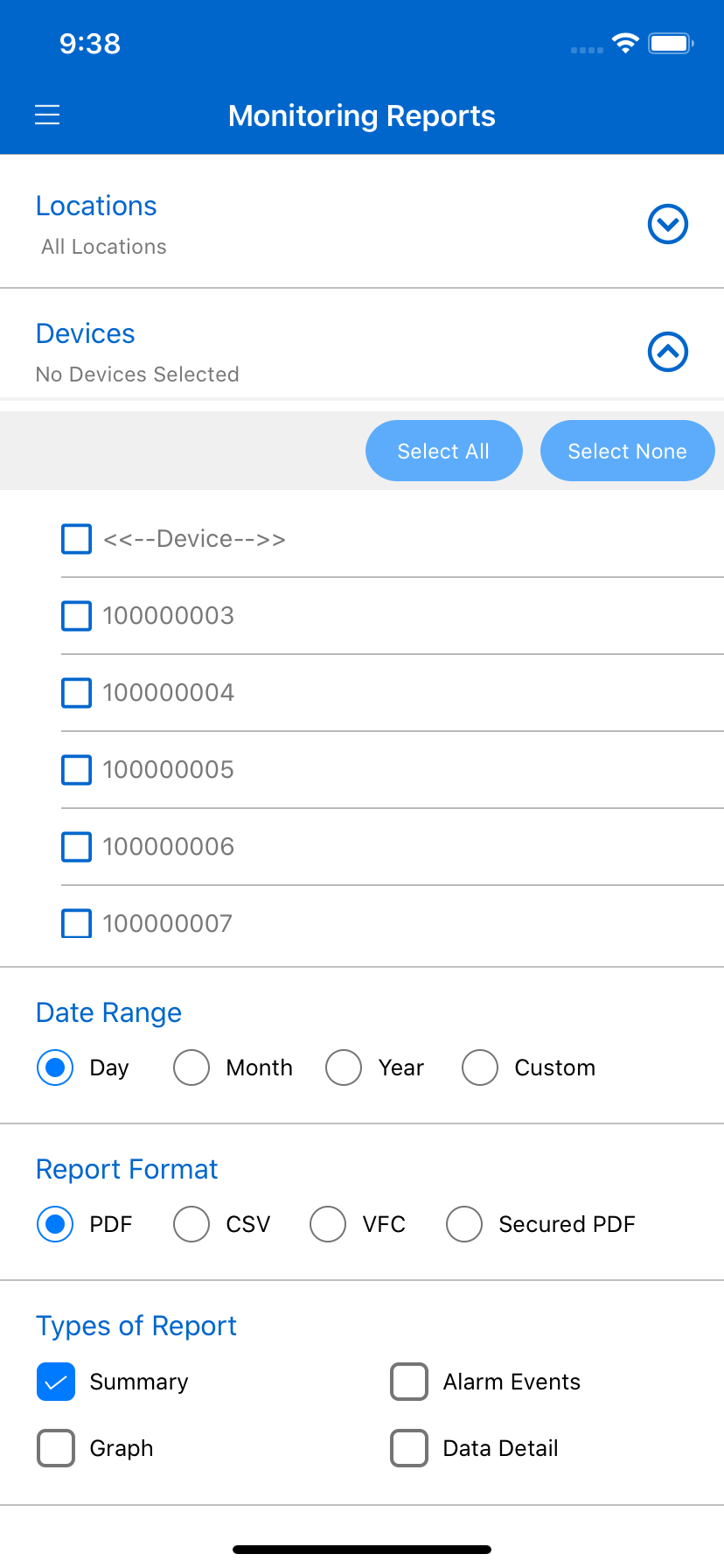 Entering and Maintaining Email Addresses
Open the Email To Turndown and select the email addresses that you want to send the report to.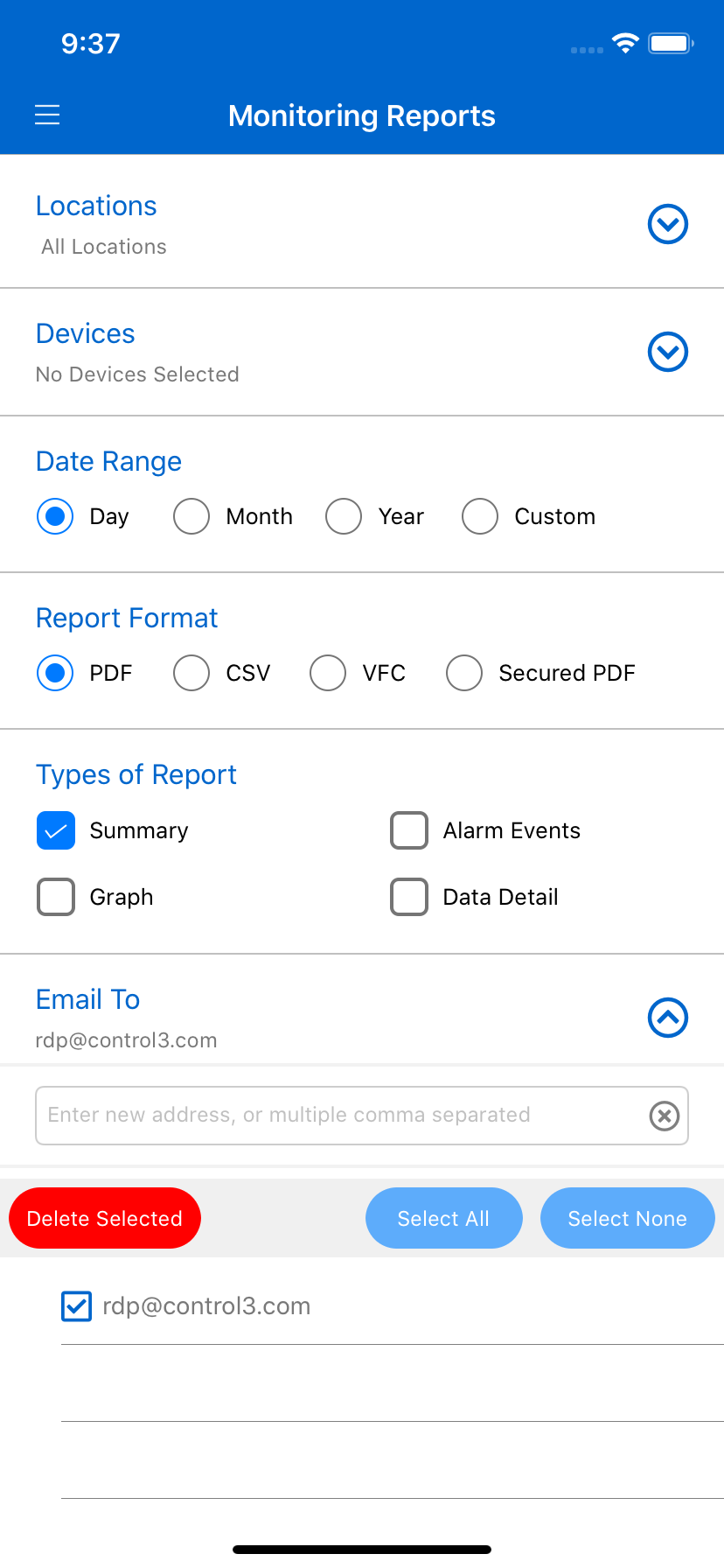 Entering an email address can be a chore on a mobile device, that's why the TraceableLIVE® mobile app now includes an improved Email Address Manager. This manager makes it easy to enter, select and maintain a list of commonly used email addresses.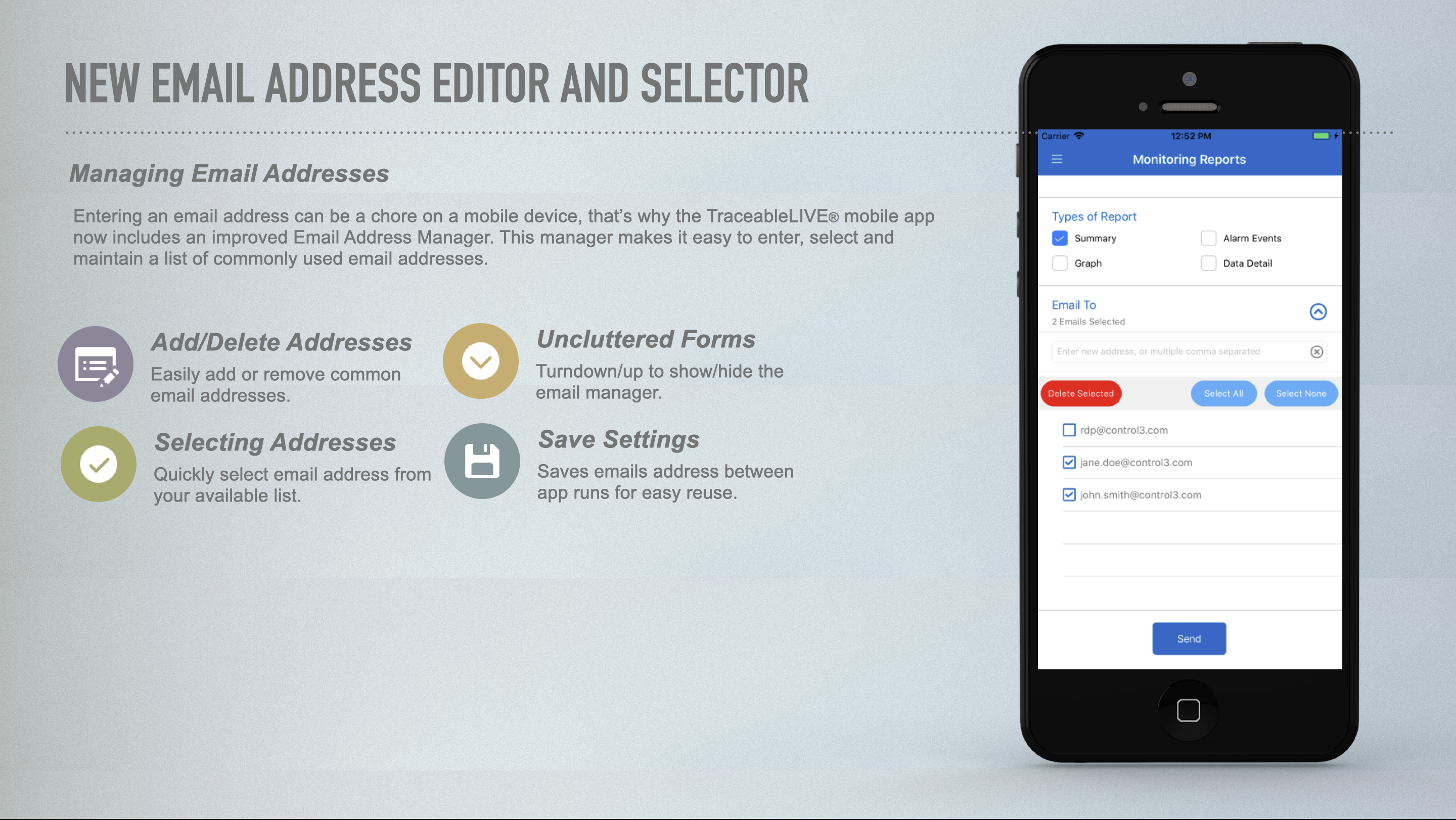 Generating the Report
When you have all of your selections made, scroll to the bottom of the screen and tap the Send button to generate the report that send it to the email addresses that you have selected.
Was This Article Helpful?
---